Team Alpeto (2020)
Personal Project. Book Illustration.
We made this book as a wedding gift to reflect the love story of two friends from the point of view of their cat.
Due to a lot of COVID rescheduling we needed to finish this in a very short time, while still looking nice so I found a simple style that worked well and could be produced fast.
Exploring Styles and Character Design Ideas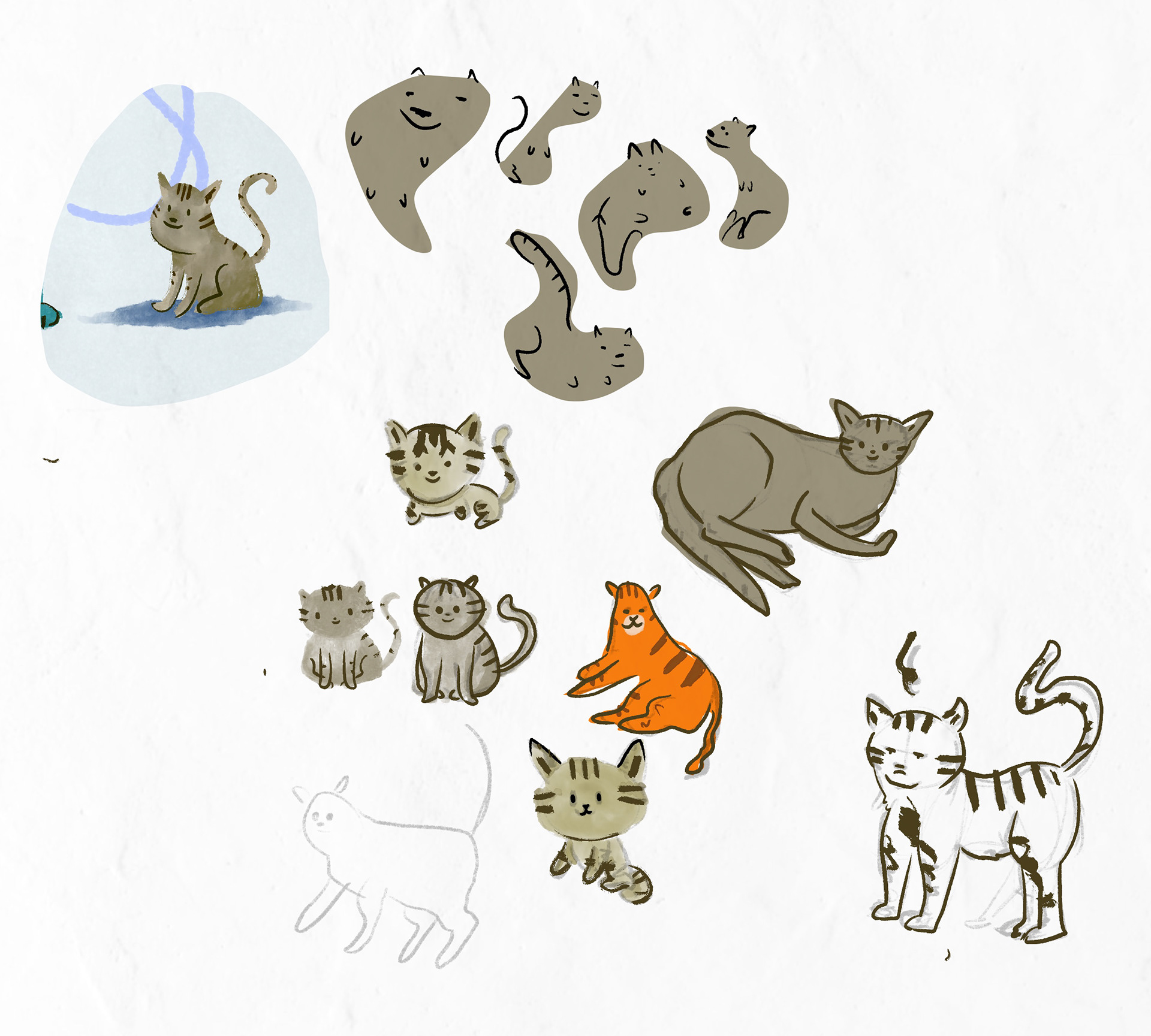 The Final Result
Having an extremely quick turnaround with a nice looking result was made easier by leveraging the speed of procreate running on an iPad Pro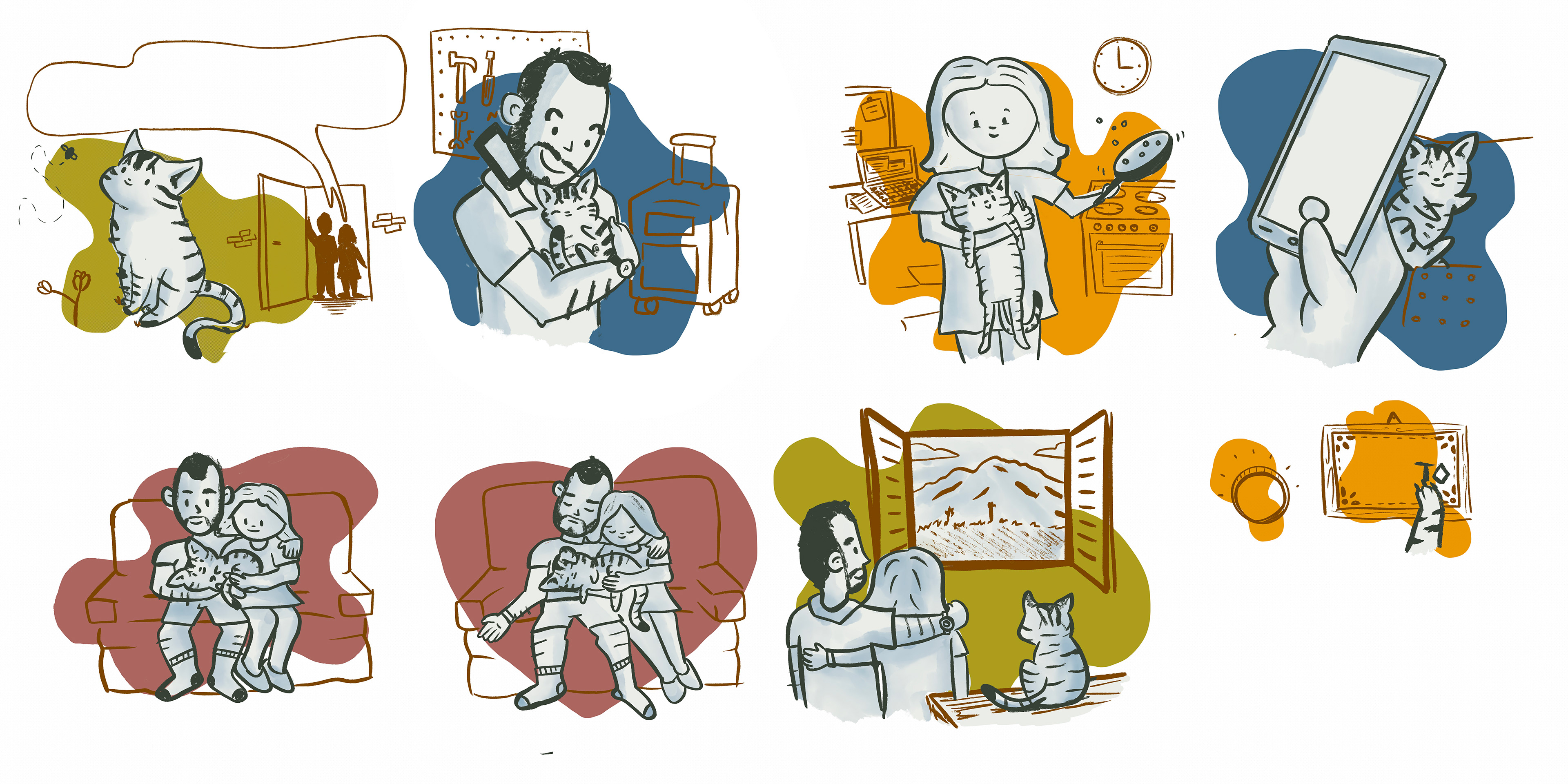 Samples from the final Printed Book